It's a new year. So let's use our 20/20 hindsight to see what was going on in my journey. Where was the hand of God at work?
Last year brought a massive change in a new kid and a new house.
A Rough Start
I started looking at Jesus and God the Father through a different lens. Less lamb, more lion.
With my kids, I want to be a better man, so I looked at Jesus' actions in the Bible.
My wife's wallet was stolen this month, and she drowned her car. That emptied out our emergency savings.
God provided a surprise check that refilled that and an unexpected raise. I was now at the same level for my position in the region. A plus of the Great Resignation was competitive wages.
An annoyance that month was the conspiracy theories I scoffed at were being proven true. So I was starting to fight the old urge to be cynical again.
Going Off The Rails
Are Christians weak? Was Jesus always gentle? That's what I was wrestling with during the month of love.
The answer: we should be tougher. Jesus is hardcore.
This month I had to get bigger pants and shirts. I was up to 189 pounds with a 37-inch waist.
My WordPress traffic was drying up since Facebook banned my page. They said to boost my stuff, so I did. Now they said it's spam.
Make up your mind, Facebook.
So I started my Substack page. It may get a thousand visitors a month, as my other blog did during its heyday. 
In the world, Canada clamped down on the trucker convoy. So I checked off Canada as a place to live.
Russia invaded Ukraine. I checked off Ukraine as a place to live. Guess I'll have to make America work.
Back In The Fight
I went to war against my body. The lack of discipline was inexcusable.
In situations like this, you have to find your "why." My why was for my kids and to earn back my 34-inch pants and medium shirts.
This was one area I needed to improve in. I had let my standards slip at work and was written up. Worse was the boss saying he never expected that from me.
I reread The Code by Jocko Wilinck and reevaluated the questions. The goal is to be an eminently qualified human. He even built an app to track your progress. 
I was getting "my house" in order.
I started reading more fiction books. My best friend suggested Jack Carr's series, and after hearing him interviewed on Undaunted Life, I jumped in. 
The books were reawakening dormant thoughts from my youth when I was a mountain man or a warrior.
In class, our Bible nerd teacher mentioned he was dealing with two hard books. So naturally, as a fellow nerd, I wanted to know what they were.
Patient Ferment and Jesus and John Wayne. They gave him cognitive dissonance. Me too, when I read them. 
At the end of the month, I saw God work from one of my off-handed comments.
I was leading GriefShare that day and mentioned we go to Heaven if we're saved and can see loved ones again. Yet, Jesus cried at Lazarus' tomb.
It made a lady think. So she asked her friend about it and what to do to be saved.
That friend is a missionary from Ghana and perfectly placed at that moment.
I spoke off the cuff and inadvertently planted a seed.
Stella watered it. God gave the increase.
"Keeping The Blaze Alive"
April Showers arrived with a change of plans in the fitness realm.
I started doing Pat MacNamara's Combat Strength Training. Different days are dedicated to various attributes like speed, power, quickness, strength, and hypertrophy. 
He's big on training the transverse plane, the rotational movements. Plus, building a "combat chassis" sounds cooler than working out. The variety keeps me from being bored.
I started at 189 and got to 182. The first goal was 173, and the final was 164 lbs.
My strength was increasing. I was pulling apart stuff at work that I couldn't before. I used to be big into physical training.
It's funny, thinking back to 9th grade, where it probably all started. There was a girl I liked, and I told her I would protect her from bullies.
Her response? She didn't think I could. So that began years of strength training and learning how to survive and fight.
Then for a time, that was suppressed—hiding under the surface. Then, with two kids, it was back again.
My enneagram number is Five. The fear of Type Five is "you can't do it, you're not good enough."
That's a good explanation of why I am the way I am.
During this month, I got more politically active, aka ranting on Twitter and Substack.
It was also getting hard to find baby formula. We had friends and family on the lookout for it too.
Relearning Old Lessons
My birthday month brought the gift of my daughter starting to crawl.
Inflation had me dipping into savings for groceries.
In the serving others area, I was feeling disconnected from the Deaf ministry. At the time, I reflected on my friends, Russ and Bobby, being better at spontaneous, reflexive do-gooding. But, unfortunately, I overthink the "should I" and "do they need help?"
Then two significant events dropped, and I saw red.
The SBC, taking a page from the Vatican, hid sexual predators masquerading as followers of Jesus. They even had a list while denying anything was happening. 
Uvalde happened, and I was just done with it. Two things: you cannot depend on anyone in a place of authority, and you can't be a pacifist. 
You're your own first responder. Some of my old methods are redeemable, and it was time to start digging them out. 
The Past Returns
The formula crisis was deepening. Gas prices hit a level where I only went to church on either Saturday or Sunday. Not both days like I had been.
Flashbacks of my godson returned but worse. Sometimes it was my own son in his place.
On a lighter note, my son started helping me unload the dishwasher. He also tells me "please" and "thank you." He even copied my potato peeling. It made my daddy's heart proud.
Roe vs. Wade was overturned. I was tempted to jump into the comment sections. Instead, I snoozed them for 30 days on Facebook to mitigate that.
That Was Unexpected
I was now fitting into my old pants again, in time for a vacation.
We dropped the kids off at Mimi's and cried when we left for a week. It would be the longest we were separated from them but much-needed "us" time.
Two days into it, I got a call that my boss had been fired. Undeterred, we toured Gatlinburg.
I found some Christian shirts I liked from Hold Fast.
My wife, Casey, and I talked about the world getting crazier and crazier. I told her that is why I was "unretired as Batman."
We enjoyed the vacation but were so ready to see the kids again.
The rest of the month, I reflected on my faith and the use of force. We have church security. That's one example I thought of. 
Pat MacNamara's videos had an influence on me. His Basic Dude Stuff lessons I liked to watch with Sam. To help with overthinking altruism, I put his line "Never miss an opportunity to be Batman" to use.
Whatever works, right?
Coming Out of "Retirement"
August brought ministerial questions. I wondered if my tour of duty with Deaf Church was over. Was GriefShare all that was left?
A friend, Kee, reminded me that I started to drift away from that ministry after the kids arrived.
I was reflecting on life changes and me. I'm not a big singer, but I had my favorite playlist. Now I wasn't listening to it as much or prayer walking like I was.
Before, I dedicated two hours to studying; now, it was just reading the Bible.
I do have a good theological base compared to then. However, I was also missing the church's vibrant community.
One week this month, one dude shot 16 people in Little Rock. Two by my work. It was definitely time to regain my edge.
My wife asked if I was ready.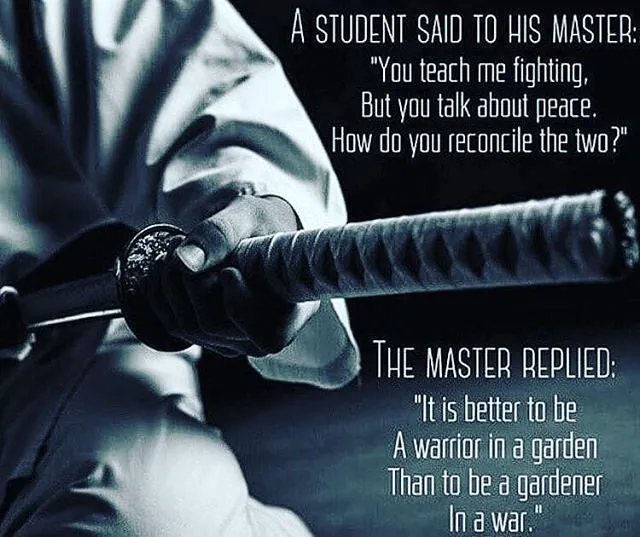 I went to a gun shop and range to see. The smoothness and ease of handling a pistol were no longer there. The tremors returned to my hands afterward.
It had been nine years since I had shot. The skills have atrophied, but I don't miss. There are holes in the target.
Navigating that world again has me feeling like a novice.
At the end of the month, I hit my goal weight of 164. Now to trim the fat.
A Door Closes, Another Opens
Last month's ministerial questions were answered. This was going to be my last cycle with GriefShare. I sensed it may be coming since just after Covid.
I'd prayed to see if it was something for me to carry on with. There was no peace in that direction. It was ending with our team unless someone new was found.
Deaf Church could get my attention again as I rebuild those relationships. However, I would have to do something else as a background player, not leading.
I looked towards working with kids. Security.
Just had to pass a background check. No factor.
On the kid's front, we had been discussing preschool. My issue was with my schedule; I'd never see my kids. That's unacceptable to me and makes homeschooling more attractive.
I get to see moments like my girl trying to walk and explore. My son pulls on his imaginary mask and is SpiderMan.
For a guy trying for kids but fine not having any, I was all about those two. I wouldn't trade them for the world.
I'm Back
A month of milestones. My baby girl turned into a chatterbox. Talking as much as she signed. Done. Eat. More. Milk.
Like Sam, more is her favorite sign. She started standing unassisted and soon began walking.
I earned my medium-sized shirts back. Over the year, I've been building my routine back.
Daily Bible reading. Physical training 3-4 times a week before the kids wake up. Dry fire almost daily with my MantisX trainer.
I have nine years of rust to knock off. But, on the other hand, my tremors are easing up. And I'm always studying something.
The kids will be looking at me as their example. So this year is me working to be a good one.