We left off with the house we were renting going onto the market. We had to find a new home, and I was shooting for a promotion that I was a shoo-in for.
Things didn't turn out as planned…and in weaker moments, I wished the prosperity gospel was true. Just plant a seed and become the next millionaire.
God's not a genie, though.
We hit the market hard, looking for something close to what we pay in rent. Three bedrooms and at least a 1.5 bathroom house. Two bathrooms ideally and an open floor plan, so my Deaf wife has good sightlines.
HGTV was always on in the background as the soundtrack.
We found a cozy house nearby with an incredible backyard. Huge. We made our first offer…competing against another offer.
I got a taste of how many times I'd have to sign my name.
The seller took the other offer.
Saddened, we continued. Our realtor, Felicia, made friends with my son. He was going through separation anxiety, but he loved her.
We looked at houses together or through FaceTime while I was at work.
Felicia knew of a home in a nice neighborhood about to go on sale. I used to run through that area.
The house was a lovely tri-level in a super safe area. We looked at the numbers with our loan officer.
It was out of our range, especially if Casey was going to be a stay-at-home mom.
There was another house–renters has just moved out so it wasn't cleaned–that we looked at the same day.
As I drove through the neighborhood, my Spidey-sense was tingling. Felicia was waiting and shaking her head.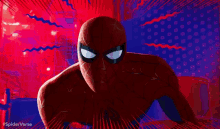 She told us to keep the car running and she'd hang out with my sleeping kid. So Casey and I hit the front door and ran into a wall of residual marijuana smoke. Did the house tour in under a minute with a contact high.
I told her they lost their security deposit.
At one time, I had it narrowed down to three houses. But, let me tell you, things look much better and bigger on real estate sites.
Analytical Type Five that I am, I did recon on two of them. In one neighborhood, I didn't even want to stop at a stop sign.
A mile away, I breathed easier at the second place. We arranged a viewing, and it was cozy. I liked it, but it was small.
Another house, close to a friend's home, was nice and open. Close to the size of ours, though. What I didn't like was the parking. Single lane, on a hill.
My wife loved it, though.
We looked in North Little Rock, Benton, Bryant, Sherwood, Cabot, Jacksonville, and the surrounding areas. At that time, our house was sold to an investor. Felicia did it on purpose so we could stay if need be.
The investor was okay with it. I said we'll hit it hard for July, and then if nothing still, we'll stay. I didn't have high hopes because everything was going under contract so fast.
Then my wife got a feeling one day while I was at work. Look east at a town that's 16 miles away.
Throughout the process, I told her if she looks at a place and likes it and I'm not there, make an offer.
She met Felicia at the house she found. Four bedrooms, two baths, open floor plan on 1300 square feet with a detached garage.
Of course, she made an offer. It checked all the boxes. There were other offers as well.
The next day, Felicia and I looked at a house near my home. She said that she checked that morning, and it was under contract. She hadn't heard from the other realtor.
I looked at the house we were at and didn't bother calling Casey. It was that bad. Then we went to another nearby.
I had Casey on FaceTime. Felicia has Sam. I'm showing her the house, and Casey wasn't impressed at all. Felicia looked at her phone.
"It was your offer they accepted…" she says quietly.
"What?"
She looks up, smiling. "They accepted your offer!" she yells.
I yell. I tell Casey, and she screams.
Sam, who doesn't know what is happening, starts crying.
Nurses that work with Casey run over to check on her, thinking the baby is coming.
I tell Felicia we will not be making an offer on this house we're in now.
Immediately, I go see what I'm getting into. I've only seen that house online and on FaceTime.
It's beautiful yet needs work. I met a neighbor who takes care of the church across the street. He preached the Gospel to me.
That's a good sign. We began the process of buying the home. I did so much research on it and the area, with spreadsheets galore.
Then I found out I didn't get the promotion. Daycare would cost $1400 a month, and I'm not sure how I can make ends meet. So I planned and stressed, losing sleep to the anxiety.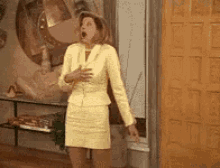 But, we start moving in today. We got our forever home, and in a matter of days, we'll bring our baby girl home to it.
It's interesting watching God move with the benefit of hindsight. I just wished He would let me in on it, so I didn't get more white hair.