The other night, I was complaining to God about my prayer life. The next day, a package arrived from one of my church's pastors. My wife called and asked me if I wanted her to open the unexpected box.
Like Brad Pitt in the movie Seven, I was curious. I was also positive it wasn't the same thing Brad's character found. Instead, it was a yearly devotional called The Power of Prayer by E.M Bounds.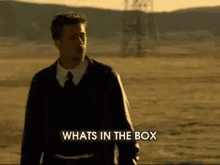 I thought to myself, There are no coincidences for Christians.
There are no coincidences for Christians.

Tweet
For decision making, ancient Jews would cast lots for specific issues, the outcome left to God. Though it wasn't usually used in personal decisions.
Rolling dice to decide where to eat and telling your spouse God said to eat at Hooters probably won't fly.
The Bible shows how God's hand is working in history. He decides when nations rise and fall (Job 12:23), deciding how far they expand (Acts 17:26) because He is the King of kings. Even America will fall one day, no empire is eternal.
Then there's us. Our days were appointed before we were even born (Psalm 139:16). We're a work of art, created in Jesus for the good works God prepared for us beforehand (Ephesians 2:10).
So, getting that book the day after was prearranged. God had it in mind before the Earth was even created.
There are no coincidences. Reflect on that for every person or situation you encounter. Ask yourself, what's God doing in this moment?